Landlord/Tenant
Business Commercial and Residential Eviction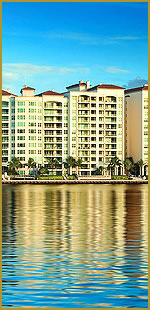 At the Davis Basta Law Firm, we bring personal experience to the table in residential or commercial landlord tenant issues. We have managed and continue to manage commercial business property and residential property, and are familiar with the courts in Pinellas County, Pasco County and Hillsborough County.
We have carefully drafted commercial business leases and residential leases.  We custom tailor our drafted versions to fit your particular property, whether a residential property or commercial property.  We understand the landlord's right to collect rent if it is not paidand we also understand the tenant's right to peaceful and quiet enjoyment of the commercial business or residential leased property.
We also handle commercial business evictions and residential evictions in the State of Florida.    
Before any eviction can be filed, under Florida law, you must serve notice.  The type of notice that has to be provided will depend on the circumstances surrounding the eviction.  We have the forms readily available in our office.  Sometimes, just serving a notice will resolve a landlord tenant dispute. 
The lease, along with Chapter 83 of the Florida Statutes, controls the relationship between the landlord and the tenant.  We are familiar with all types of landlord and tenant leases, in addition to being familiar with Florida landlord tenant law Florida Chapter 83.
CALL US FOR A FREE CONSULTATION!  You will be glad you did!
727-938-2255