Homeowner's Associations / Cooperatives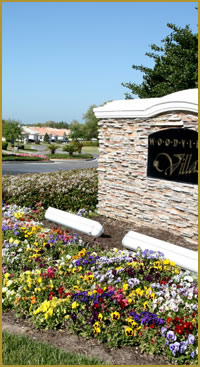 We represent Homeowners Associations, Cooperatives, and their respective Board of Directors by guiding them through the maze of legal issues arising as a Board member who is responsible to a community or to its shareholders.   We are knowledgeable about rules and regulations having created, modified and advised our clients.   Because we have also stepped in to represent homeowners when the Association oversteps its bounds and acts illegally, we have the breadth and depth of knowledge you need to answer your questions or present solutions to any issue.
WE OFFER FREE CONSULTATIONS!
CALL US TODAY FOR AN IN-PERSON OR TELEPHONE CONSULTATION
727-938-2255
HOA Q & A
What can I do to stop my HOA dues from increasing?
Unfortunately, when an HOA is faced with many non-paying homeowners and potential deficit spending, they must raise the HOA fees or hit the homeowners with an assessment.  Most HOAs derive that kind of authority from the Association documents recorded on the real property.  Typically, if the increase is uniform in the manner required by your documents, they probably have the authority. There may or may not be a homeowner approval requirement to cause such an increase.  How the increase is given will be governed by your Association documents.
If you are faced with an assessment or an increase in fees and you do not pay, the HOA generally will have the right to put a lien on your property.  The HOA's lien is governed by Florida law and the HOA's documents.  You would then be on the list of the owners who are not paying, and the association could proceed against you just as it may proceed against other owners who do not pay.
You could refuse to pay the increase.  Failure to pay, however, comes with too many downside risks, including late charges, interest, and attorney's fees for collecting the fees.  If you can pay, you should do so.  Moreover, a better choice would be to pay and get involved with your Association in its efforts to manage the property and collect from the owners who are not paying.
You could get on a committee set up by the HOA to contact and work with non-paying owners, or you could even run for a position on the HOA's Board where you would then become one of the decision makers. In the current economy, all HOAs are having more problems with non-paying owners.
For those who pay and with HOAs that have participating members, such an increase often means a short term increase in fees to keep the property maintained and preserve your property values. The situation in today's market is unfortunate, but with hard work by those active members who are paying their HOA dues regularly, hopefully they can turn their HOA around quicker than those who are not.